KoSho Martial Training Institute
Where "Fate Favors The Prepared" and expert teachers, caring staff, world-class educational and training facilities are all standard.
Please call us at (520) 887-4099.
About Us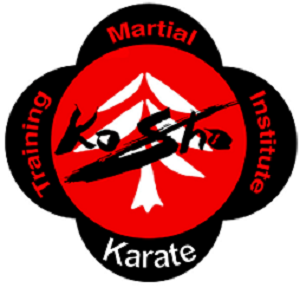 KOSHO Karate
Martial Arts and Sport Karate are particularly well-suited for children, juniors and adults who are focused on the character building and critical learning aspects of martial study. Improving self-confidence, self-esteem, concentration and discipline are key points for children and juniors
Read More
"Fate Favors The Prepared" Come in for your Personal Protection Training
A Sign of the Times…
In recent years, our society has seen a steady climb in the number of violent crimes in the most unlikely of places, such as schools, malls, parking lots, churches, movie theaters, and work places.
KOSHO PROTECT MORE INFO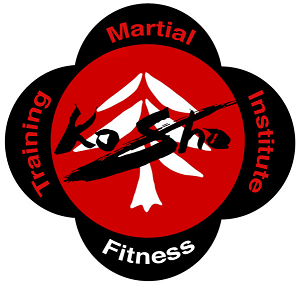 KOSHO Fitness
Every situation has a critical window. It could be seconds, minutes or hours. Survival often depends on how we are prepared, both mentally and physically, to manage the chaos that will occur.
That span of time which begins when a potentially dangerous situation is recognized and ends when professional service providers arrive is a Critical Window.
READ MORE
KOSHO Warrior
Would you trust your life to art, or science?
To protect your life, would you want to depend upon what one person thinks is good or what many people and situations have proven is good? Do you want "I think" or do you want "We know"? That's a key difference between martial arts and martial science in general and a key difference between other martial arts schools and KoSho MTI in particular.
Become A Warrior
"Welcomed me"

"My mom came to me the first week of my sophomore year of high school and said, "oh, Sam by the way you will be taking karate classes with your brother." I about threw a fit. But my first day at KoSho Karate was probably one of the best decisions I could have been forced to make. The dojo had a presence about it that welcomed me. The dojo demands respect and the atmosphere are comforting.

What is amazing is the discipline I learned at KoSho was laying out the fundamental niceties that I have to this day. I have been very blessed. The KoSho family brought me into their family and taught me not just the beauty in martial arts but components needed to be a person who is not afraid to fail because persistence and hard work does pay off whether in the dojo, at school, at work or in the community."

Samantha Esquivel

"I am truly thankful"

"Shihan and Kim Linebarger became like another set of parents to me, providing discipline and guidance during a crucial time of my adolescence. Had it not been for them and my karate 'family,' I don't know how I would have ended up. It is due to the life lessons and discipline instilled into me at the dojo that I was able to become a High School and College Graduate, as well as a successful businessman.




I have always viewed Shihan as my hero. He mastered the martial art of karate, becoming the Triple-Crown World Champion of ALL Black Belts. As a kid, I was always in awe of Shihan as he passed his knowledge down to me and my fellow students. I always wondered how I was lucky enough to be taught by him and his Chief Instructors. I am truly thankful for the fact that I learned karate from a true master."

Eric Welch

"Helped me succeed"

"I attended KoSho from age 6 to 13, and it was one of the best decisions of my life.

I originally joined it because I liked the idea of learning how to fight. What I truly gained from it was the knowledge to avoid fights as much as possible. The classes also taught me discipline and self-control that has helped me succeed as a student-athlete in college preparatory high school and college out of state.

As the son of a single mother, KoSho also helped me by introducing me to multiple role models including my best friend. I wouldn't trade the time I spent there for anything."

Sam Crozier

"KoSho Karate is an ideal place to train for the entire family."

"In fact, my wife (Lesley) and daughter (Gabrielle) have been training since 1997 and 2005 respectively.

One of my proudest and memorable moments was being at the dojo to watch both of them receiving their black belt October '11.

I highly recommend KoSho Karate and I would like to encourage all prospective parents/students to stop by and visit. It is well worth the time and investment for you and your family. It did mine!"

Son Nguyen

The choice was obvious. KoSho

For my parents, the choice was obvious. KoSho. My father had met Shihan and knew of his credentials and I could not have been more fortunate when it came to the quality of instruction I was about to receive.

I feel extremely lucky looking back that I had such an incredible opportunity to train with one of the top martial artists at one of the best schools in the country. Now, living 500 miles away, it couldn't be more evident what an amazing opportunity this was.

I'm extremely jealous of you all who live in Tucson and firmly believe that if you are in the vicinity you should take full advantage of everything KoSho has to offer!

Jillian Gilbert
Contact Us
Personal Consultations Available!
Can't decide? We've got you covered there, too! Please fill out the form below, or you may call or email using the information below or come in for a 1-on-1 personal consultation. Join the thousands who became students.
Phone :
Email :
Address :
151 W Orange Grove Rd., Tucson, AZ 85704
Can't decide? We've got you covered there, too! Call (520) 887-4099 today or click the button to email us: